Heavenly coffee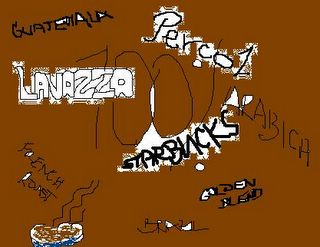 Heavenly coffee

Even though June for many people is
a start of the hot
summer season
calling for ice-creams, ice-drinks, chilled gateaus and panna cottas, to me,
good strong espresso
brings that chilling summer feeling of
lazy days,
holidays
and
enjoying the sun.
Withing the last few years(coming on to 30!), I developed an icredible taste for coffee. I am lucky to share this with my hubbie too. We will try coffees from different regions and compare the tastes. It is incredible how they can differ - from smooth to lemony or very strong roast tastes.
Every Friday, we go for a soya cappuccino to Starbucks and they always have free samples on offer. So, we don't feel ashamed and take one.
After all, we did find our favourite and found several good excuses to buy few packs (one for us, another two as birthday presents which travelled back to Europe).
to be continued..